---
Pointed Nose Pliers Long Rod Pointed Nose Pliers Curved Nose Pliers
Product Description:
1.The super long heavy nose pliers can pass through the limited gap area and keep hands away from the sharp hot surface. It is suitable for industry, construction, family, garage, outdoor and other places
2.Curved nose pliers can contact wires or small objects at different angles. When repairing equipment, electrical appliances or automobiles, your fingers may be too thick to handle small parts. Small pointed nose pliers can help you hold and operate these small parts. Straight nose pliers, 45 degree and 90 degree angle pliers can help you better
3.Made of high quality high carbon steel, precision riveting, saw teeth can grasp the goods well and control it better
4.Each tool has been verified and tested, and has durability and function under actual use and conditions
5.Rubber handle, soft and antiskid, polishing, electroplating antirust treatment, more suitable for wet insulation and cold environment
Material: Steel
Size:11,13,16inch(Double joint,Single joint)
Packing list:
Pointed nose pliers * 1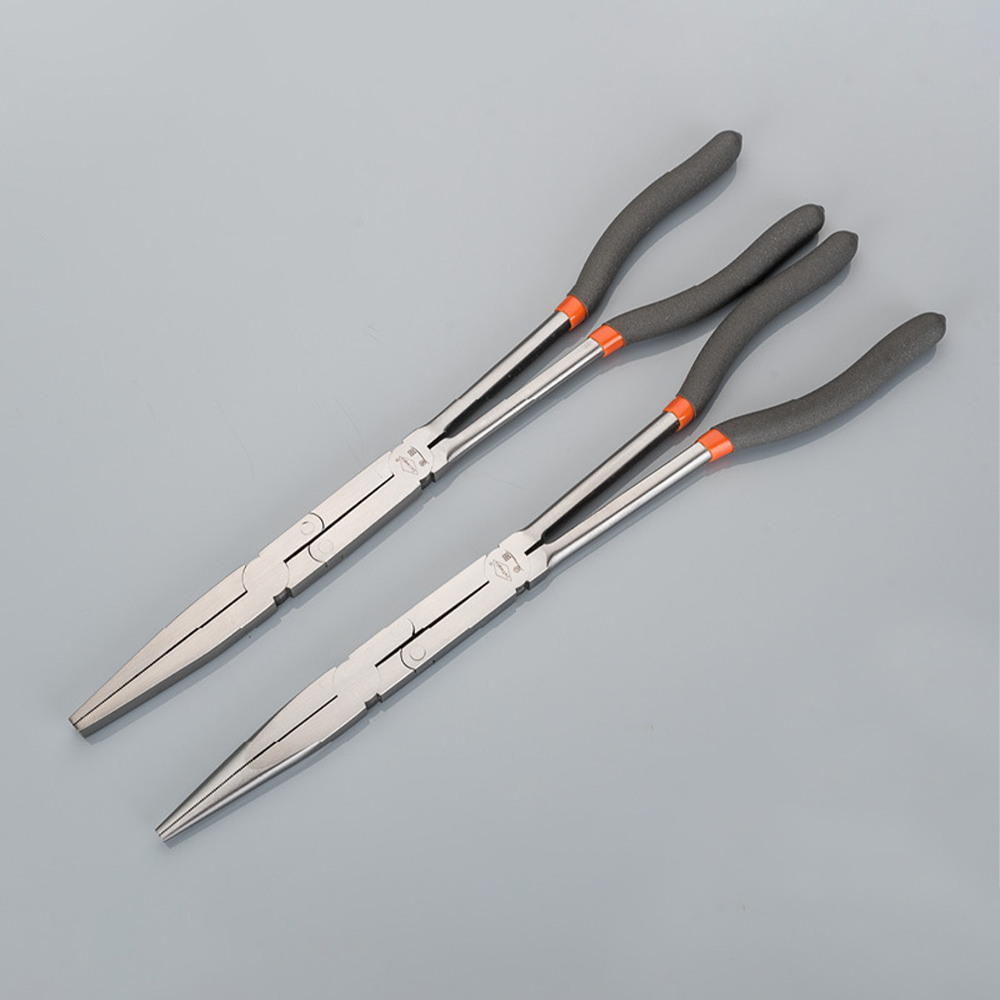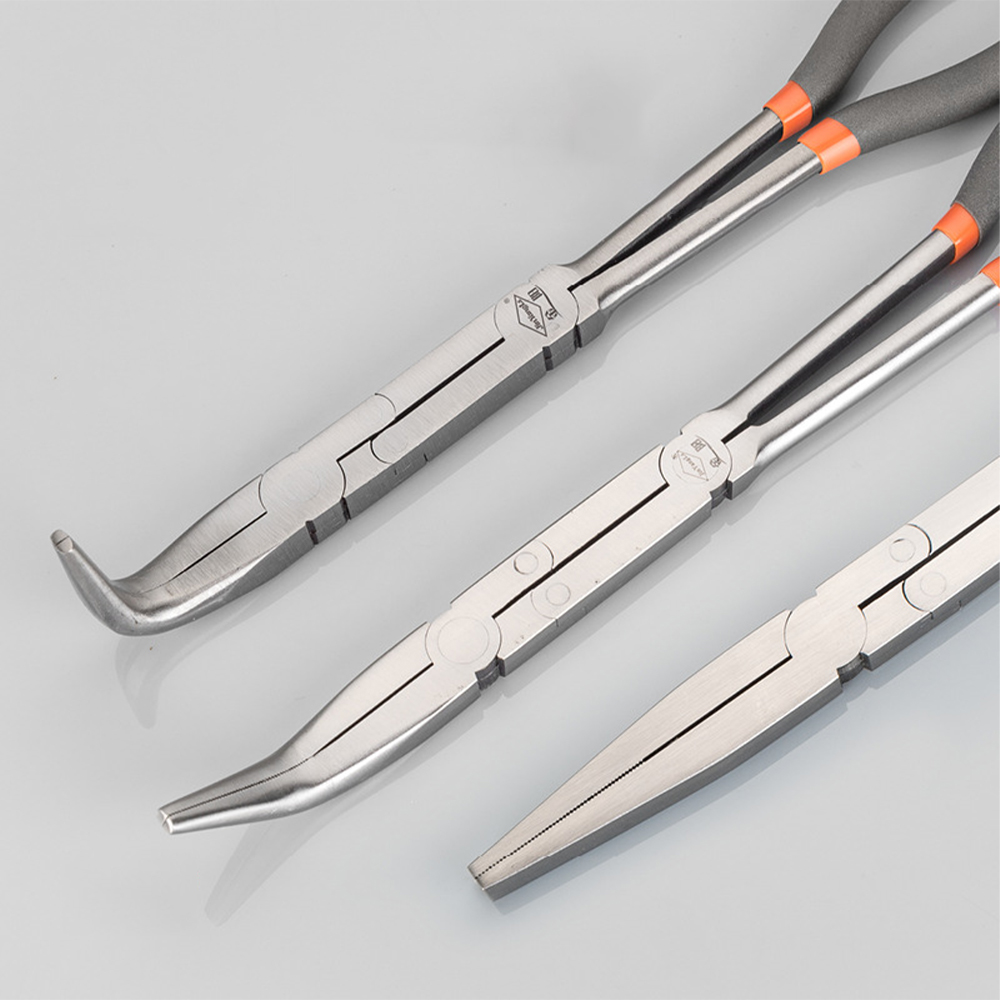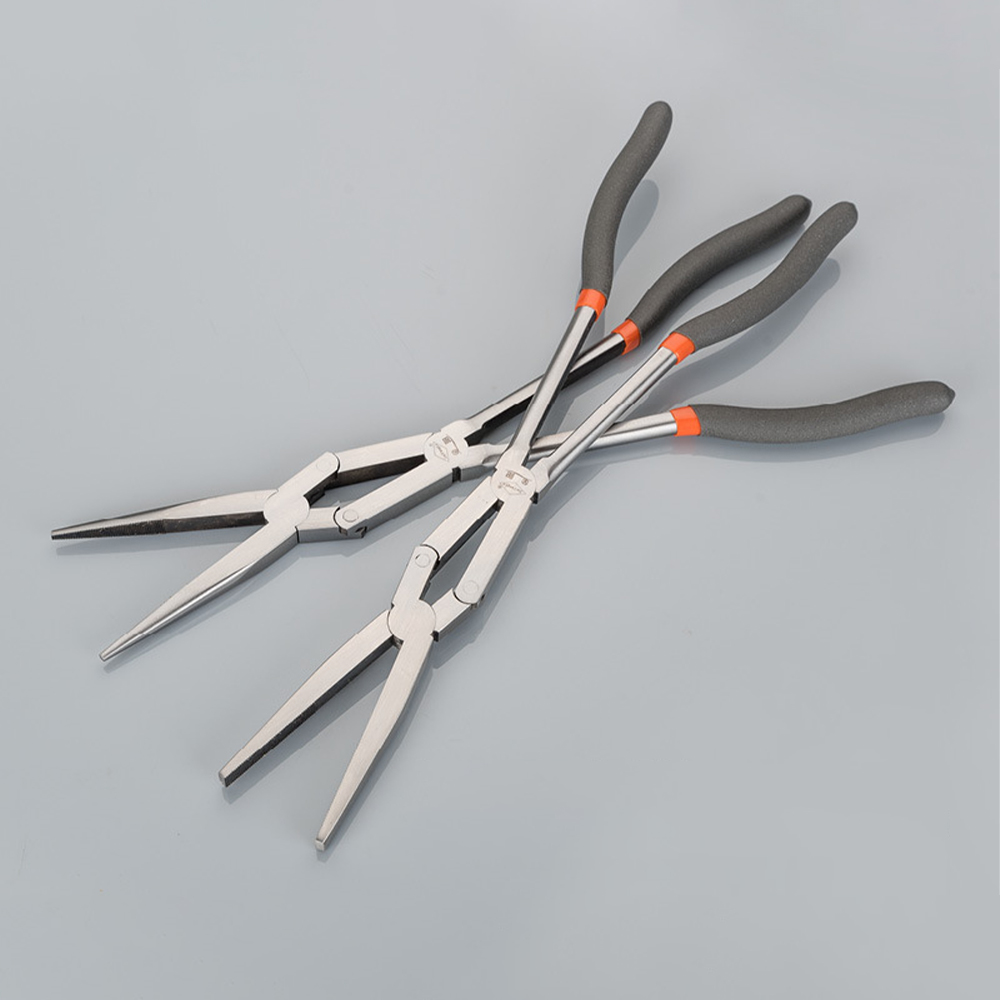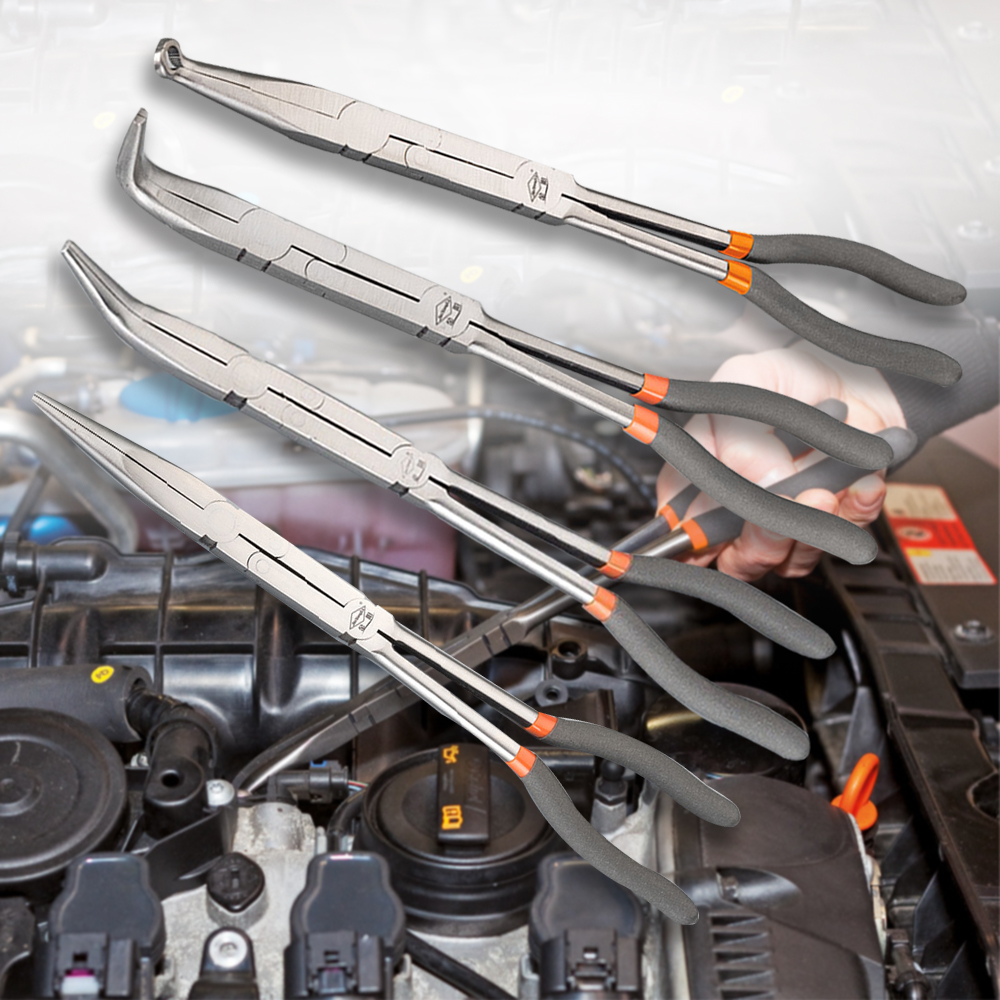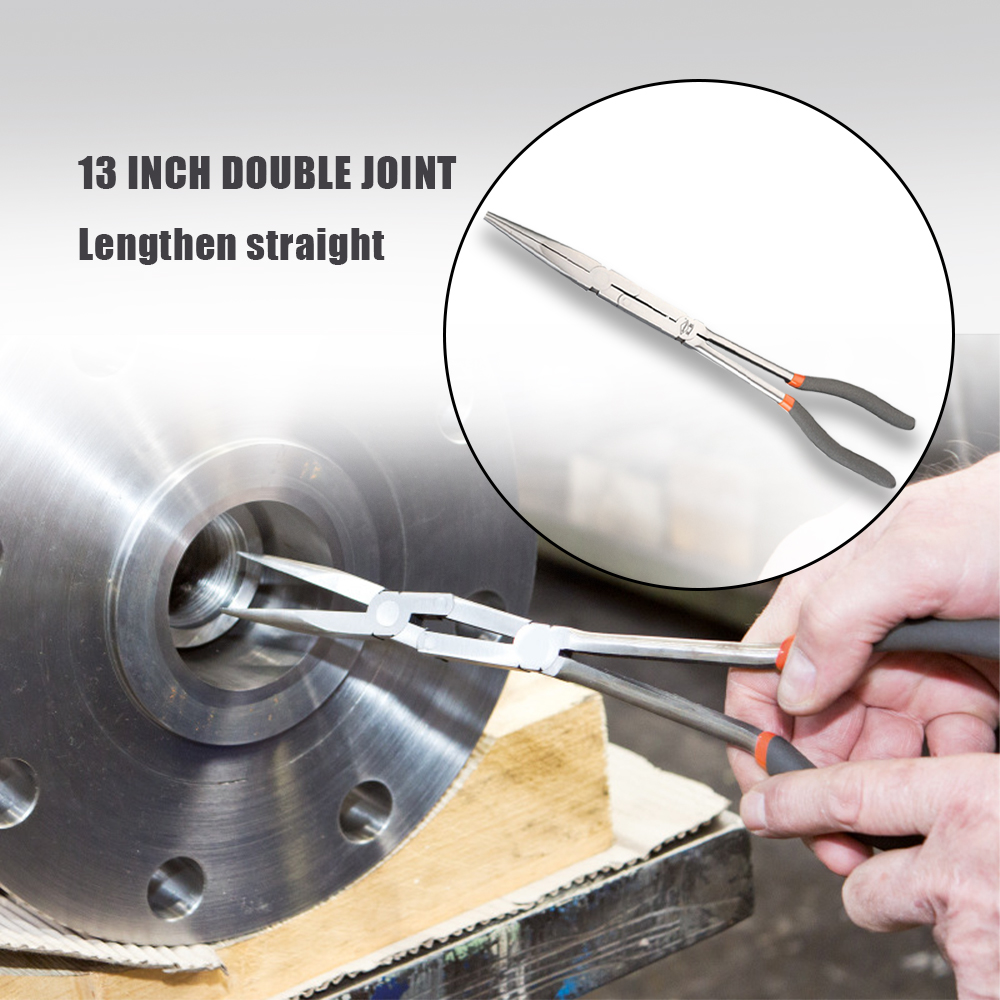 ---
Give to Dallas Habitat!
Every Donation Furthers Our Mission.
Donate!